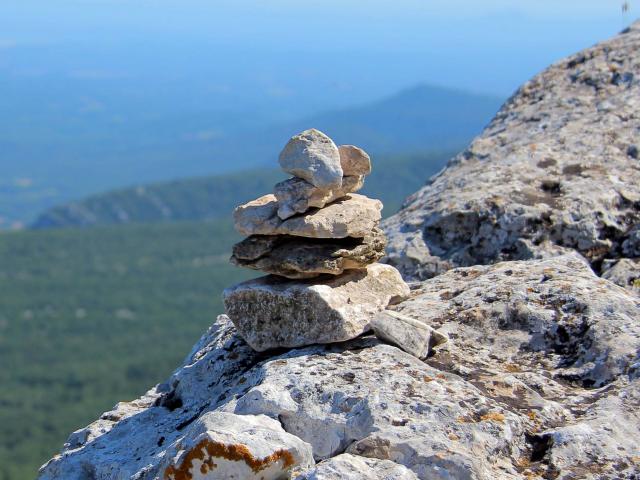 Le Regional Natural Park
The Sainte-Baume Regional Natural Park covers about 81,000 hectares and its summit peaks at 1148 m, an altitude equal to that of Grand Luberon and Sainte Victoire.
It boasts a Northern slope that is unique in Provence because very wet and covered with a humid vegetation consisting of deciduous trees and boxwood, valued for its coolness and its shade.
The Southern side is characterized by a gentle slope, bathed in sunshine and arid vegetation.
Water seeps into the rock to resurface in the foothill springs of the mountain and in the fountains of the villages around.
A rich religious heritage
Several religious orders established abbeys and monasteries around the Sainte-Baume. Its cliffs are home to Mary Magdalene's grotto, an important place of pilgrimage.
On the way to Santiago de Compostela, you can stop at the "Hostellerie de la Sainte-Baume", where the Dominican friars still carry out their mission as guardians of this unique site.